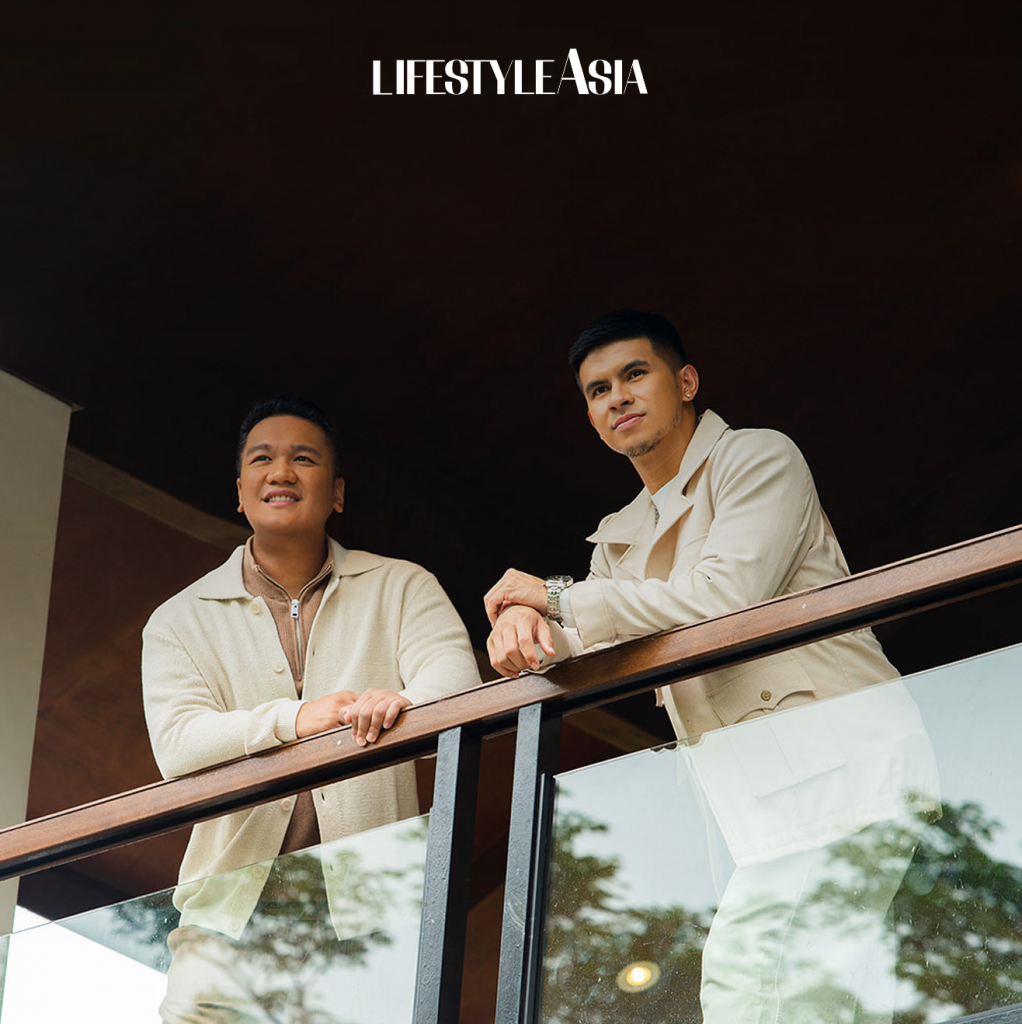 In this deep dive, we find out how the desire for Cocolife President-CEO Atty. Martin Loon and Brand Ambassador Kiefer Ravena to be at the forefront comes from their thirst for change and improvement moving forward, rather than of selfish aims
When it comes to achieving our desired outcomes and making ethical decisions, more often than not, we would find ourselves drawing upon the beliefs that our parents and our society had instilled in us during our younger years. These ideals become an important factor in how we perceive life, how we take on challenges, how we formulate our next move, and maybe even how we inspire others to follow in our footsteps. By the same token, Cocolife's core values are what President-CEO Atty. Martin Loon and Brand Ambassador Kiefer Ravena bank on to be of better service to the community.
Although they are clearly of different worlds, the corporate executive and the basketball professional share the unwavering principles of reliability, excellence, teamwork, integrity, and empathy, in their conscious attempts at believing that Filipinos can chase after their dreams and achieve a secure future.
Keeping high moral standards
Atty. Martin Loon—an alumnus of Ateneo De Manila University, University of the Philippines College of Law, and Georgetown University—and Kiefer Ravena define being a leader, no matter the field, as something that entails a great deal of responsibility. This is because you get to hold the power to inspire others and model a behavior you want to see in your team. "Your actions and not your words, are what will stick to them," the attorney emphasizes. "So, one must really [lead and] inspire by example." As a leader, you become someone whom people look up to for both inspiration and motivation. Kiefer agrees saying, "It sounds cliche, but you have to walk the talk."
Now both people of influence themselves, the Cocolife President and the Gilas Pilipinas Team Captain maintain a brand of leadership that encourages growth and learning. "I have never turned down those who sincerely sought guidance and mentorship, since I was also blessed to have learned from my own mentors in the field of business and law," Atty. Martin recalls.
"I am simply paying it forward to the next generation. After all, that's what the culture of Cocolife is all about."

Attorney Martin Loon, President and CEO of Cocolife
"Throughout my career being surrounded by veteran coaches and players, I was able to acquire traits that helped me grow into the leader that I am today. I try to emulate them, and inspire other players to do the same," Kiefer also shares.
Nurturing a good relationship
Without a doubt, there are tons of supporting characters behind every protagonist in a story. These are the people who always have their back in the highest of highs and the lowest of lows. In this narrative, Atty. Martin and Kiefer remain in gratitude to the teams that they have—people who have been essential in every game plan execution. Atty. Martin explains that, "Just like sports, the corporate world is also a team effort and each player has a major role to play, no matter how big or small that role may be. If each of them plays their role excellently, then success is inevitable."
So, it becomes crucial that they know who works well with who and when to piece them up together so they excel in whichever roles they are placed in. This is our male leads' aces up on their sleeves. "You have to make sure everybody's working on the same goal. As a captain, it's your job to steer the ship in the right direction," says Kiefer.
With each other and a whole team on their side, Cocolife's CEO and Brand Ambassador are unfazed by failures and setbacks. To them, it's more important to keep a cool head, to refrain from panicking when faced with challenges, especially at work, and to convince yourself that you have the ability to bounce back.
"It's never win or lose; it's always win or learn. So, when you win, you win. When you lose, you don't actually lose. You learn, and you take either of that in your stride."

Kiefer Ravena, Brand Ambassador for Cocolife
Read the full feature on LifestyleAsia here.