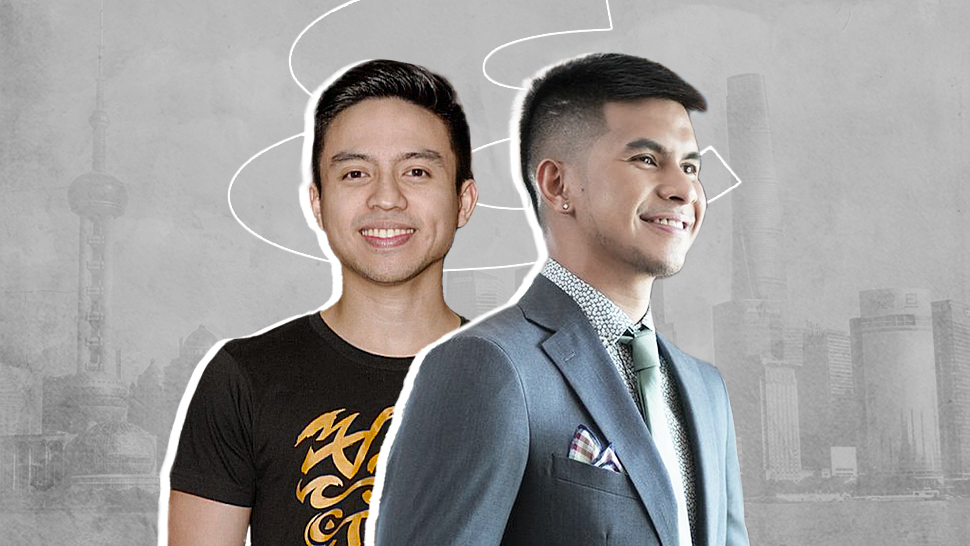 Globalization is accelerating to dizzying heights. With lesser borders, many Filipinos are aiming to grab opportunities in the global sphere—and many have succeeded! Just ask professional basketball player Kiefer Ravena and world-acclaimed artist Taipan Lucero, who are currently enjoying the fruits of going global. Here's how they did it:
Kiefer Ravena, point guard for Shiga Lakestars Japan
To prepare for the PBA draft, Ravena joined the Mighty Sports team and competed in local tournaments; served as a "developmental player" for the NBA's Texas Legends' practice sessions; and joined the Alab Pilipinas team in playing against Singapore in the 2017 ASEAN Basketball League games. He joined the PBA's NLEX Road Warriors before signing with Japan's Shiga Lakestars as their Asian import.
"I feel proud representing [Filipinos] overseas. It's always been my dream—and to be able to do it on a daily basis!" Ravena gushed.
Taipan Lucero, founder of the CalligraFilipino project
After graduating Cum Laude from the University of the Philippines College of Fine Arts, Lucero worked as a freelance designer. He soon worked in Japan, where he discovered Japanese Calligraphy. Moved by the Japanese's passion to express their culture in art, Lucero returned to the Philippines and started CalligraFilipino, a body of work advocating ancestral Filipino writing. His first solo exhibition won local and international grants, and his works were featured worldwide.
"The fact that my art sparks interest abroad gives me hope and optimism about being in the industry. The opportunities are exciting!" Lucero shared.
A global approach to life
When it comes to their careers, Ravena and Lucero are both aggressive yet careful, decisive yet thorough—and you could say the same about the way they approach their investments locally and internationally. The two millennial achievers have been dipping their toes in the global financial market via Cocolife's two new funds—and now, you can, too!
Cocolife partnered with ATRAM, an investment management company that offers investment solutions through a range of products and services that can help you achieve your long-term goals. Through Cocolife's existing VUL products (Variable Universal Life), you can avail of the two global funds and get the benefit of a life insurance plan, too. It's like hitting two birds with one stone!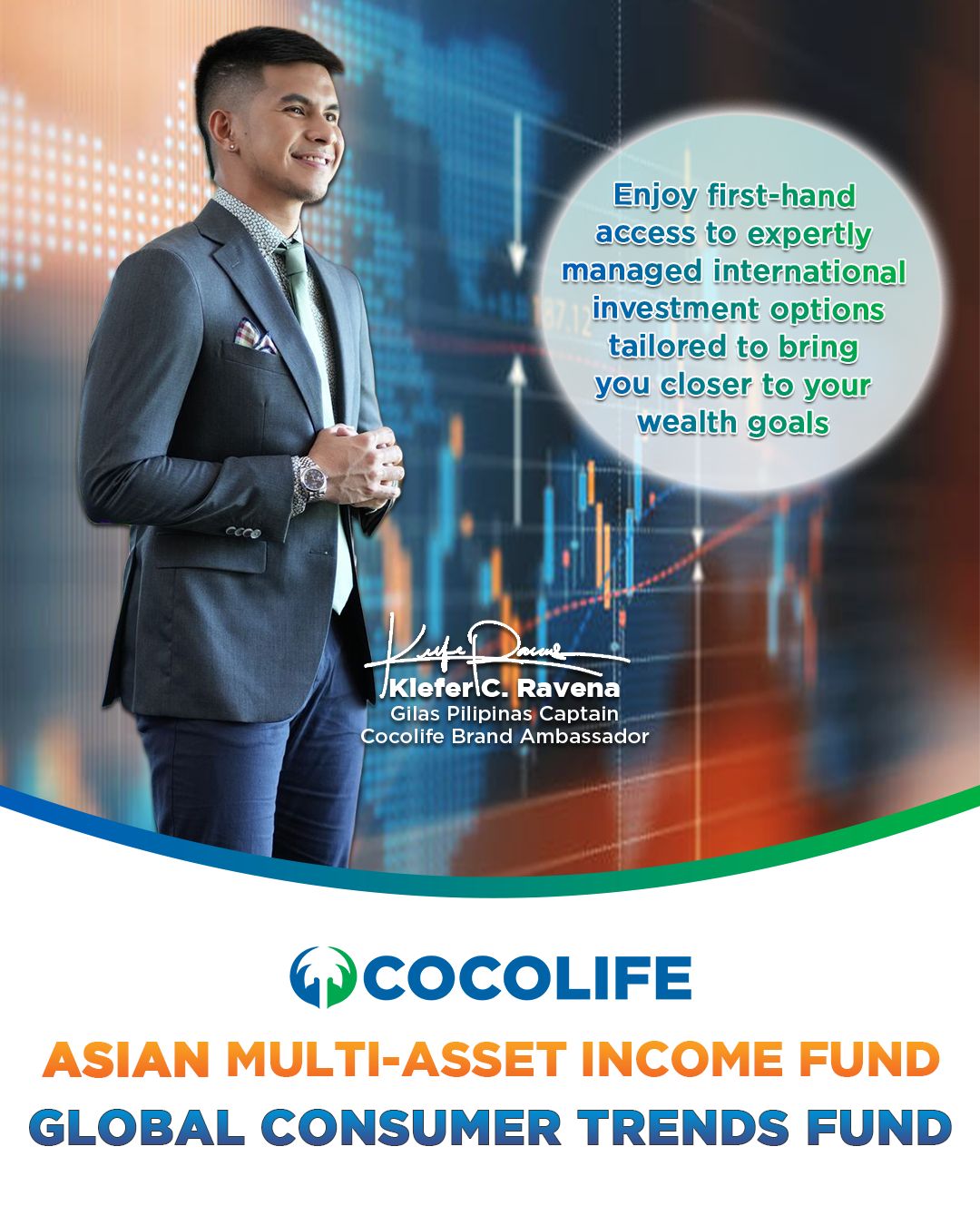 Here's what you need to know about Cocolife's new investment-linked life insurance funds:
Grow your money steadily with lower risks
The Cocolife Asian Multi-Asset Income Fund aims to grow your capital over a medium to long-term time horizon by investing in Asian equities and fixed-income securities. It's managed by London-based Schroders Fund Managers, which was established in 1804—that's nearly 220 years ago, making it a very reputable institution as a global investment manager.
Asia is expected to grow, albeit slowly and steadily, over the next few years. Since it is a multi-asset fund investing in the Asian market, this fund is best for investors with moderately aggressive risk appetites.
Grow your money aggressively for the long-term
The Cocolife Global Consumer Trends Fund aims to achieve capital growth in the long term by investing in equity securities of global companies—especially in the US—related to consumer needs. It spots trends in consumer behavior and invests there. The fund is managed by Invesco, which is listed on the NY Stock Exchange. Invesco comprises 8,400 people in over 26 countries—not to mention, as of the end of 2022, Invesco manages U.S. $1.4 trillion worth of assets, giving their clients the confidence of working with a partner with size, scale, and stability.
This purely equity-based fund researches "winners" based on consumer trends. Examples of "winners" right now are Netflix, Amazon, Nintendo, and Sony. This fund is best for investors with aggressive risk appetites.
Many people like Ravena and Lucero are enjoying the fruits of going global. Experience the same by grabbing opportunities to go global with Cocolife's new funds.
Strengthen your investment portfolio by getting a VUL with Cocolife and invest your hard-earned money in these two stand-out global funds. Learn more by following Cocolife's Facebook page.
Read the full feature on Esquire here.