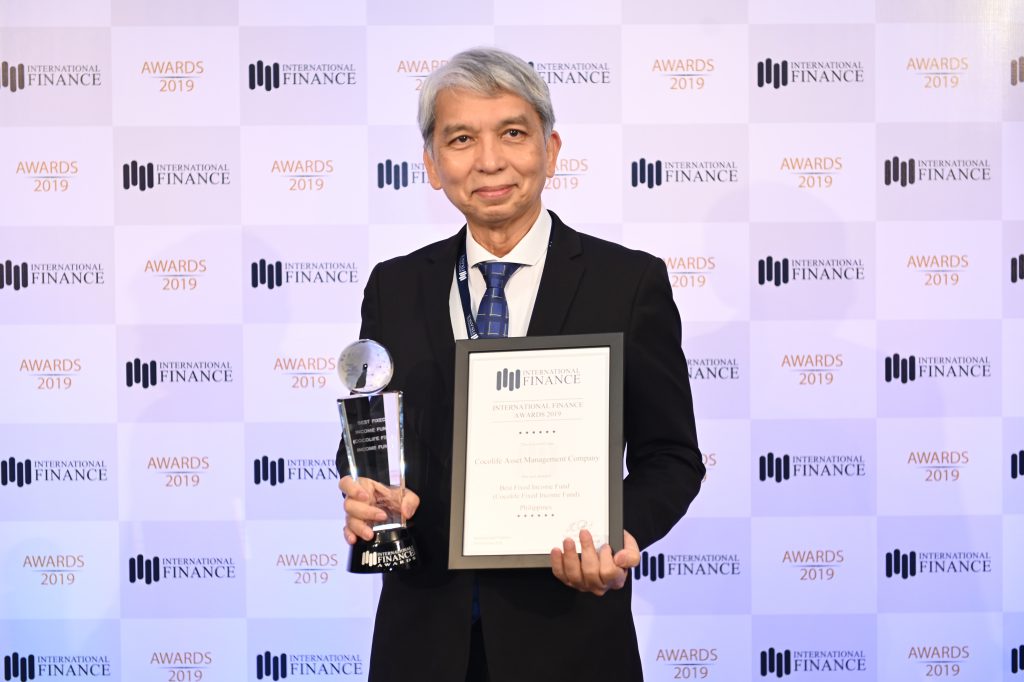 Cocolife Fixed Income Fund, Inc. (CFIFI), managed by Cocolife Asset Management Company, Inc., (CAMCI) recently received awards from the International Finance at the 2019 International Finance Awards held in Waldorf Astoria, Bangkok, Thailand last January 31, 2020.
The International Finance Annual Awards celebrate corporate and professional excellence in different categories which are all identified by their research team to ensure both current and emerging industries are being recognized. Every year, International Finance identifies outstanding businesses under the Financial Awards category to reward and honor to the contributions of financial companies that benefits the global finance community in addition to their remarkable performance in their fields.
Cocolife Fixed Income Fund, Inc. (CFIFI) won the Best Fixed Income Fund under the Financial Awards category. This is another groundbreaking proof that CAMCI definitely provides unsurpassed portfolio management services that gives its investors higher returns.
The award was personally accepted by Cocolife's Chief Finance Officer and Executive Vice President and CAMCI President Mr. Artemio A. Tanchoco, Jr. Kudos to CAMCI for another year of growth!