It is imperative to find a healthcare provider that can be relied on even in the most challenging situations. Cocolife has shown that it's a reliable partner for businesses, especially during the COVID-19 crisis.
With a dedicated mission to serve, the company took the initiative to cover COVID-19 and related cases despite it being part of policy exclusions. With this, we are reaffirming our commitment to providing quality healthcare for partners.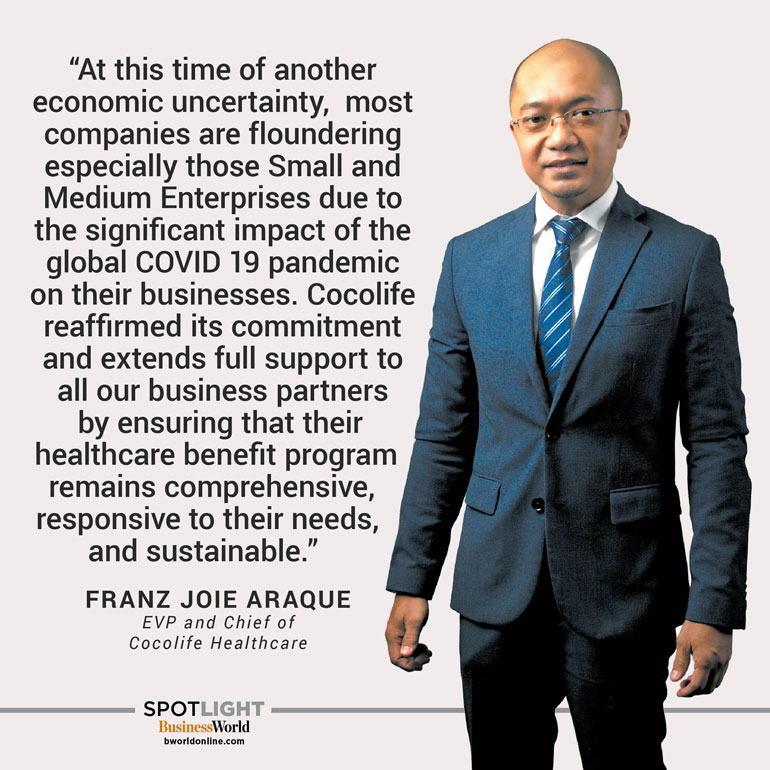 At this time of another economic uncertainty and most companies floundering…due to the significant impact of the pandemic on their businesses, Cocolife extended full support to all our business partners.

Cocolife EVP and Chief of Cocolife Healthcare Franz Joie Araque
To further provide quality healthcare service, Cocolife Healthcare has also strengthened offsite capabilities and communication technologies during the pandemic. This allows Medical Services and Helpline departments to assist members 24/7.
Read the full feature on BusinessWorld here.