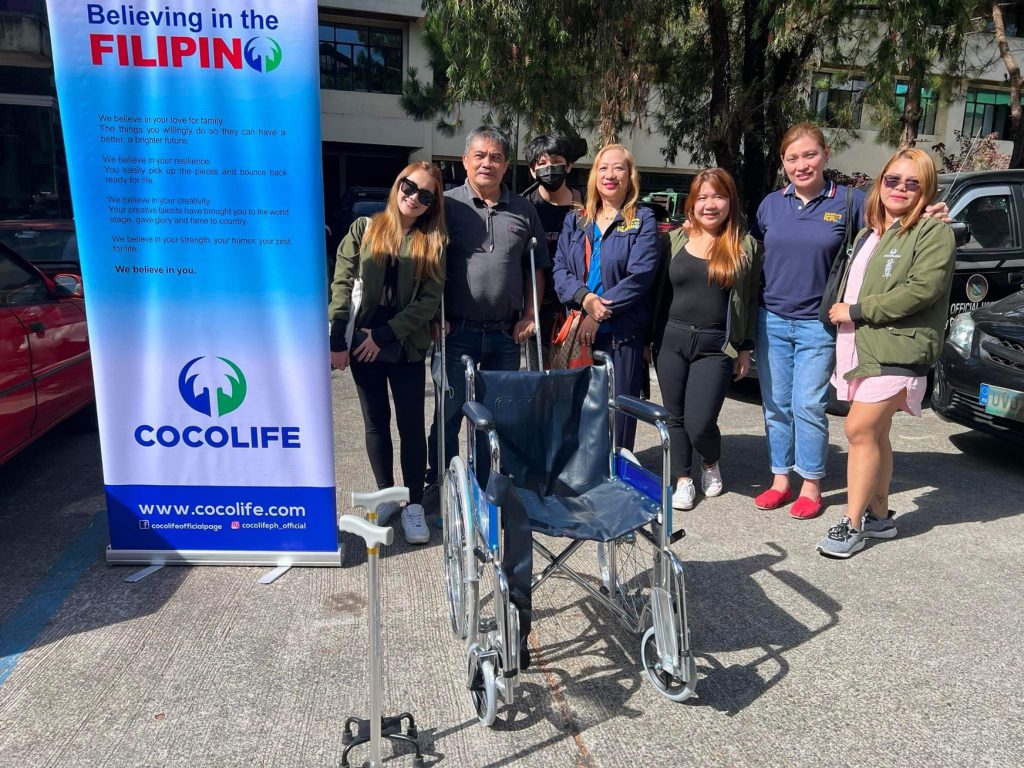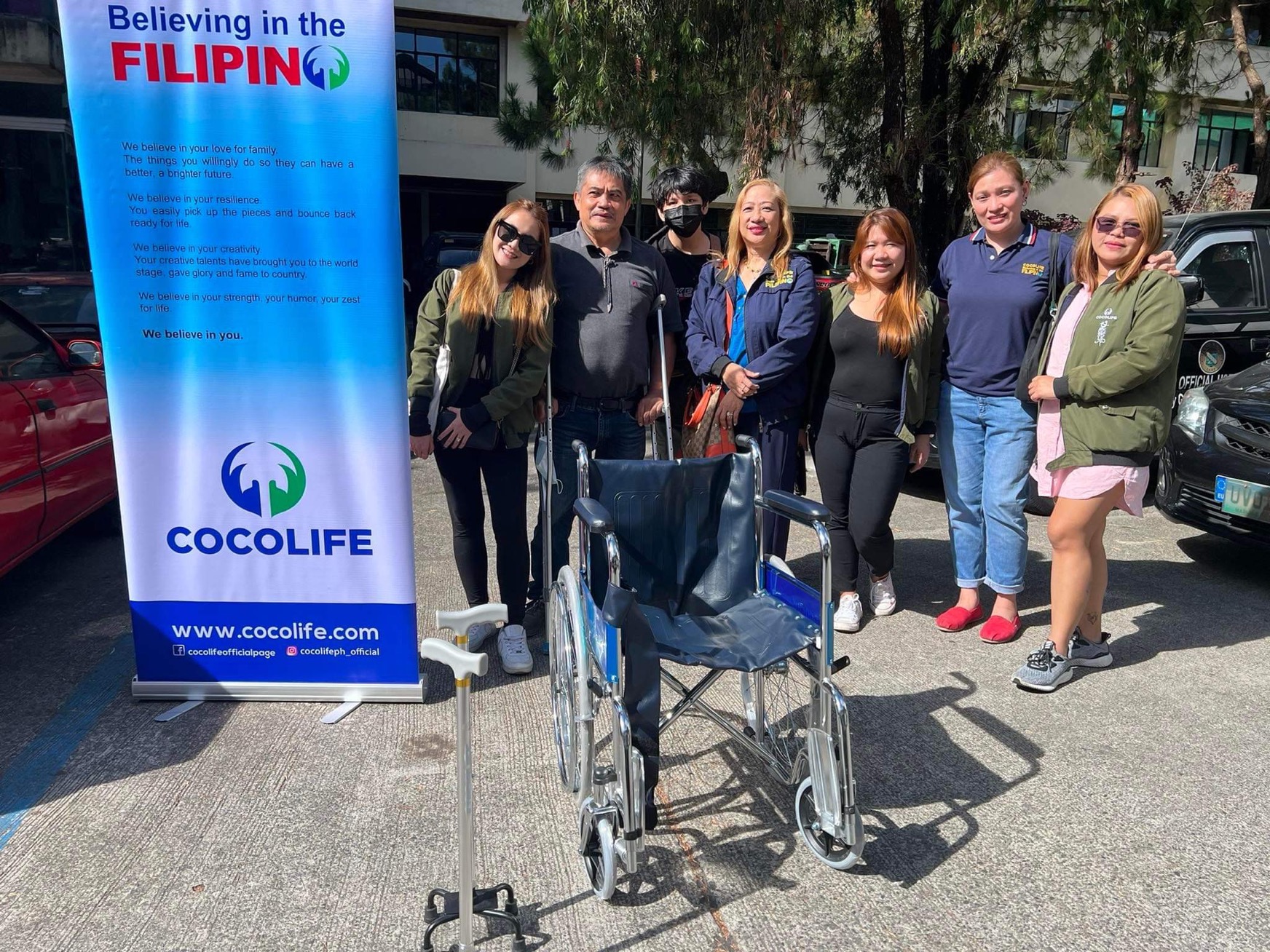 Baguio LGU Mobile Hope Program Head Councilor Arthur I. Allad-Iw with Cocolife executives led by AVP – Customer Experience Teresa Bose
In line with Cocolife's mission of improving the lives of Filipinos, the Company's corporate and social responsibility (CSR) programs continuously lend a helping hand to those in need. Cocolife recently donated wheelchairs, crutches, and canes in partnership with the Mobile Hope Program headed by Councilor Arthur L. Allad-iw and the Local Government of Baguio City.
Cocolife Customer Experience Department headed by AVP Teresa Bose trekked the slippery and windy terrain of Maligcong Vilage in Pinsao- Pilot to distribute the donations and personally visit the recipients. One of them is a certified "plantita" who continues to suffer from a spinal injury obtained in a vehicular accident thirty-nine years ago. She expressed her gratitude to Cocolife because the wheelchair will help her to continue her favorite hobby.
We also have septuagenarian recipients: a stroke patient and another who has been battling cancer for three years. Words cannot describe their families' joy in seeing the new wheelchairs. The gift of mobility brings hope and freedom to our PWD beneficiaries as they are now able to perform basic tasks.
"Our hearts were filled with gladness and it was really a humbling experience for us because we were able to serve instruments of blessing to others. The smiles we have seen on their faces provided warmth amidst the freezing Baguio weather." said Ms. Bose.
This is the 3rd year that Cocolife donated to the Mobile Hope Program, which was spearheaded by AVP Teresa Bose, Head of Customer Experience team under the leadership of VP Mark Anthony F. Arbis, Head of Operations Division and VP Rowena Asnan, Head of Marketing and Research Division.  More than 30 wheelchairs, crutches, and canes have been donated in total since the partnership with the Mobile Hope Program started. As a company that believes in the Filipino spirit, we are committed to helping build a better and more secure future for our countrymen, said Mr. Arbis. 
See the photos below: