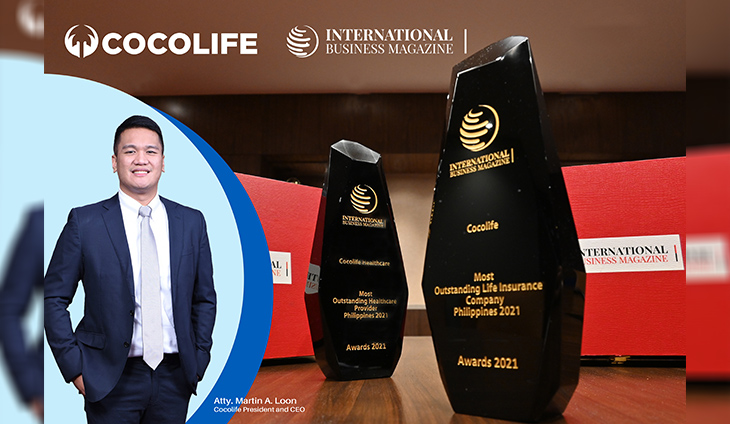 Cocolife triumphs at this year's International Business Magazine Awards, which honors global corporate leaders in business and finance. The insurance company was hailed as the Most Outstanding Life Insurance Company in the Philippines, and Cocolife Healthcare as the country's Most Outstanding Healthcare Provider.
These momentous achievements were awarded based on Cocolife's strategic initiatives, expansion activities, and year-on-year progress. In addition, Cocolife scored high ratings from various regulatory bodies, maintained a strong sales network nationwide, and continuously grew the number of its policyholders in individual and group insurance.
Read the full feature on Bilyonaro here.